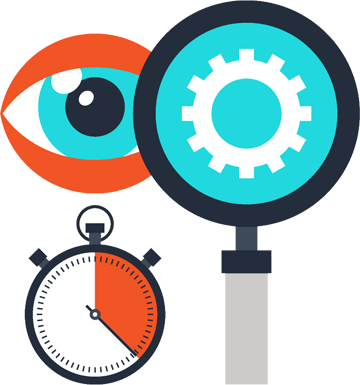 THE STRENGTH OF OUR SEO TEAM LIES IN THE FOLLOWING
Search Engine Optimization (SEO) is the essence of success for any website nowadays, allowing companies and individuals to accelerate the online success of their business through maximized visitors' traffic and high search engine ranking. Establishing a strong online ground for your website is extremely tough in the present competitive state of the corporate world, and yet, it is the most essential factor for the success of a business. To reach the target audience by appearing on the first page among results on a search engine, it is indispensable to rely on an effective and professional SEO service.
Are you looking for the SMO packages at the lowest price? We at DoubleKlick Designs bring you the ultimate Social Media Optimization packages at the best price. SMO is a significant way to easily increase the awareness of new products and services on social media platforms. Social Media Optimization is the fool-proof plan suitable for helping your business to easily stay connected with the target audience.
Investing in SMO packages lets you to easily nurture and increase the proper connection between your customers. Social Media Optimization is the best way to easily build brand awareness and foster relationships. SMO promotes better conversions with customers. DoubleKlick Designs brings you various SMO packages suitable for your requirement. Check our Social Media Optimization package pricing plans below!
Social media is a modern, effective tool for easily building the online community. More than billions of people have been using social media channels. It is a unique way to easily use social media management services. It helps to build a brand for creating more online reputation along with social trust. Our SMO package mainly covers everything for managing and building online brand reputation. Here at DoubleKlick Designs, our team believes in providing cheap and best in quality social media management packages. We have different monthly SMO packages for our clients that help our clients for increasing the social trust in the brand.
Our SMO packages are deployed with mega features to garner maximum visibility. These also increase the traffic for the client's website. Our Social Media Optimization package gets creative social media posting ideas for engaging the audience. Check our different online media package that helps your business to build a positive brand reputation online.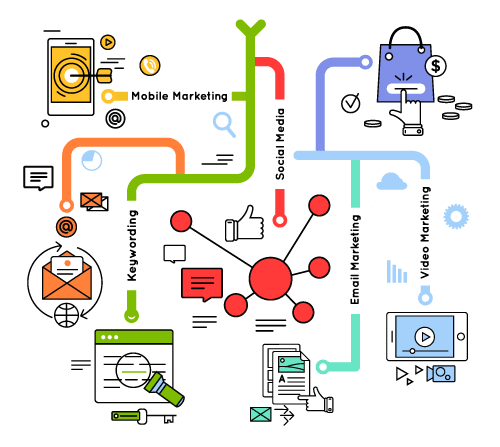 SMO packages are a suitable option for small and large-scale businesses. You can easily check our mentioned SMO packages benefits for selecting given SMO packages that fulfill your needs. We help you to manage as well as engaging social media profiles. These also help the brand to reach people when they like, share and comment on social media posts.
We at DoubleKlick Designs help you to manage social channels professionally. It is quite an efficient option to save time to build social media trust. These help easily manage and communicate with the buyers with social media profiles. Whether you are a small business or a big organization, we are ready to help you to manage the social channels. Professional SMO packages help to increase followers on social media profiles by sharing professional content.
LOCAL PACKAGE
NATIONAL PACKAGE
ECOM. PACKAGE
Target
Google Maps
Organic Search Results
Organic Search Results +
Product Listings
Best Suited For
Local / Niche Businesses
Business that targets Nation
Wide or with Audience
Business that sells Products/
services
Keywords are generally
Long Tail / City / Town Specific
Competitive, Mid Competitive
& Low Competitive Keywords
Product Centric + Category
Oriented Keywords
Covers
SEO Related Technical Audits +
On Page + Off Page +
Content Syndication +
Local Listings
SEO Related Technical Audits
+ On Page + Off Page +
Content Syndication
SEO Related Technical Audits
+ On Page + Off Page + Content
Syndication + Product Listings
What to expect
Better Rankings on Google
Maps + More Calls / enquiries
Better Rankings + More
Calls + Enquiries
Better Rankings + More Sales
Improvements Expected
From 1 month onwards
From 2 month onwards
From 2 month onwards
view more
view more
view more