PHP is the backbone of every website, program and application. Double Klick Designs are the experts in PHP development services in Delhi helping you establish a formidable foothold online as we develop your website using PHP script.
We at Double Klick Designs understand the need for a strong PHP script on the server to not only define the operations of a website but also its performance. When we develop your HTML pages, our expert web developers ensure that they are technically sound and at the same time engaging for the visitors. With years of experience in building cohesive web solutions, we provide professional PHP web app development services suitable for diverse business environments. We are highly acknowledged by our clients for our professional approach, dynamic services and customised solutions that are focused on making a website immensely successful. You can rely on us to bring you the best PHP services within you budget.
With great potential for building outstanding web solutions, PHP supports most of the servers and more than 20 databases. Owing to its flexibility and adaptability, PHP is often chosen for building cross platform applications that cater well to your specific business needs. 
It can also be successfully integrated with various programming languages such as JavaScript, WML, XML, and others and thus is used to build highly interactive and dynamic web pages. Being open source language and with dynamic features, PHP is perhaps the most powerful and easy to grasp language that makes it adaptable and scalable as your business grows.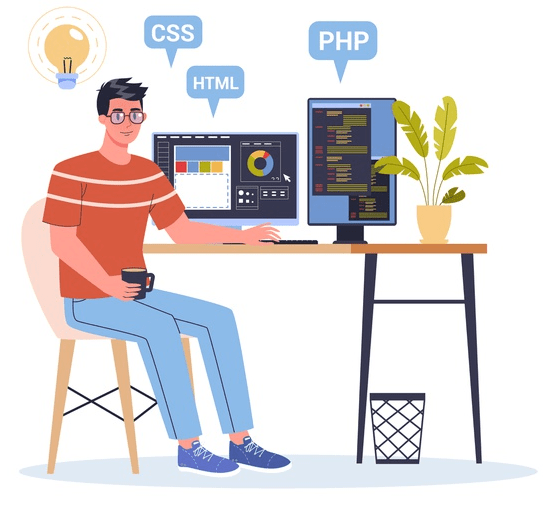 Why is
PHP the right option

for your website?
PHP Software can be easily modified and updated
PHP is supported by virtually all web hosting providers
PHP helps your website load faster and helps retain Customers
PHP provides Easily Scalable and Well-documented services