Web
Design Services & Solutions
The Web Design Services provided by DoubleKlick Designs comprise an immense array of different kinds of tools and methods that you can choose from, for the best, interactive design of your website. Name the tool, and our professional experts will deliver you the best web design to suit your business. A good website not only has an appealing look, but also has all the important elements required for effectively conveying the credibility and competence of its enterprise.
Your company's website is its face, the foremost mode of your interaction with your customers. An attractive website surely impresses a visitor, but it does not necessarily win them over; they may scroll over to check out other websites as well. What is needed for effectively capturing a visitor's attention is sincerity and quality of service, accompanied by a pretty design. To really drive your business to ceaseless growth, you need a website that is not only appealing but also displaying reliability.
Our Web Design

Services include
Dynamic and

Static Web Designs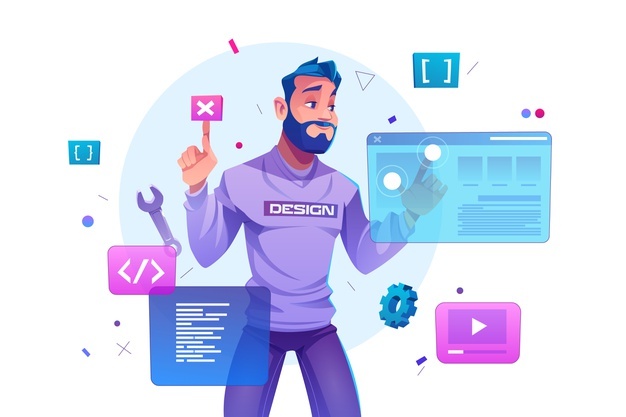 Check out what programming languages, database systems, and platforms we use to complete projects for our tech.