Website Development

Company in USA
As professional web developers and website designers, we provide the best website development services in USA. From understanding your business goals to building the right web development solution to optimizing conversion rate and visitor tracking, our team works closely with you at every stage of the project to ensure that your website achieves your business goals. As a renowned web design and development company in USA, we gather the best web designers and developers to develop stunning and lead-generating websites that suit the business needs of our clients.
Our Web Development Technologies
At DKD, we believe that continuous improvement and an agile approach to technology enable future-proof online business solutions. The vast experience of our specialized teams in working with Startups, Scale-ups, and Corporates have helped us deliver quality websites. And this makes us the top web developer in the US.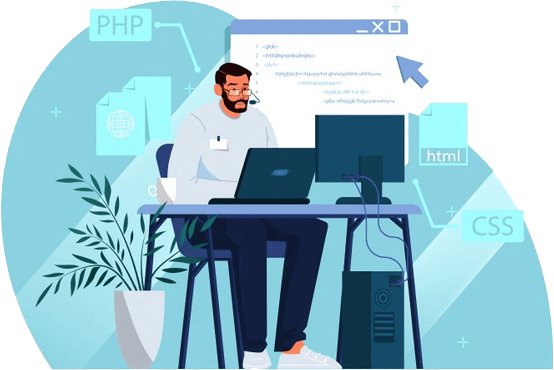 DKD is one of the website development company in USA!
As a US-based web development consultant to startups, scale-ups, and corporations, DKD leverages advanced web technology with the latest business concepts to create engaging websites that embrace the global market. Our impeccable track record, creative solutions, and affordable web services have helped us be successful across the globe.
Get a free customized quote
Since having our new website built by Double klick design , we have seen a 200% increase in the number of online contact forms being filled out and returned to us. Tejbir and his team worked closely with us to provide a site that met all of the criteria that we were looking for. The end result was a website that is attractive, organized and effective. Thanks to Doubleklick Designs for all of your hard work and support!
My experience with this company has been good. They very supportive and responsive. 100% Recommended.
We had a great Experience with DoubleKlick Designs .They were our technology partner at the founding stage .
In the words of our clients
Address: C-159, Okhla Phase 1, Second Floor Above Karur Vsya Bank, New Delhi - 110020
Copyright © 2022 DoubleKlick Designs | Powered by DoubleKlick Designs