Top Web Design

Agency in New york
We are a leading web design agency in New York, with a team of creative and experienced in-house web designers to deliver attractive and functional designs.
Web Design Agency New York
Everyone wants their business website to look attractive, but it's also important to design websites that focus on the needs of the user, rather than just creating a graphically elegant piece that doesn't change.
Your company website is the touchpoint of your brand. This is really important for the conversion. You hardly have a few milliseconds to impress your potential customers with a fast-loading, attractive and intuitive website design. When you run a business in a competitive environment like New York City, you can't afford to damage your brand.
Web Design Services in New York
But how do you impress audiences today? By working with an excellent web design services in New York? Meeting audience expectations in milliseconds is impossible unless you have the best web design agency in New York working for you.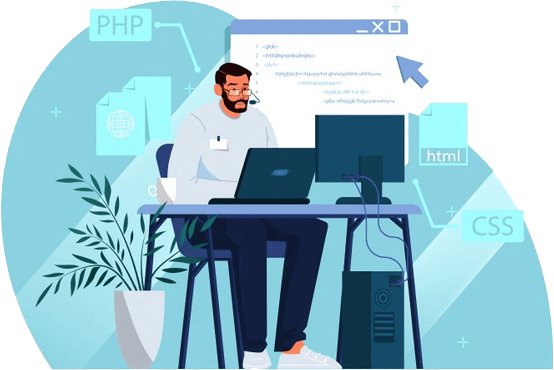 Get a free customized quote
Since having our new website built by Double klick design , we have seen a 200% increase in the number of online contact forms being filled out and returned to us. Tejbir and his team worked closely with us to provide a site that met all of the criteria that we were looking for. The end result was a website that is attractive, organized and effective. Thanks to Doubleklick Designs for all of your hard work and support!
My experience with this company has been good. They very supportive and responsive. 100% Recommended.
We had a great Experience with DoubleKlick Designs .They were our technology partner at the founding stage .
In the words of our clients