Web Development

Company in USA
Website design is a key element that gives credibility to your business and we provide custom websites with a better user experience. With a solid foundation with over 10 years of experience, we are one of the best web development company in USA and have expertise in providing innovative solutions to all digital challenges. Our persistence and growth in the industry have led us to successfully complete over 100 projects for our satisfied clients from the USA, India, and UAE.
The Best Web Development Company in USA
We specialize in Custom Software Development, Mobile App Development, Ecommerce Development, Enterprise Solutions, Search Engine Optimization (SEO), Internet Marketing, Content Management Systems (CMS), and Responsive Web Development. DKD is one of the best web development company in USA where you will get unique web solutions to crack your target market and make your business great.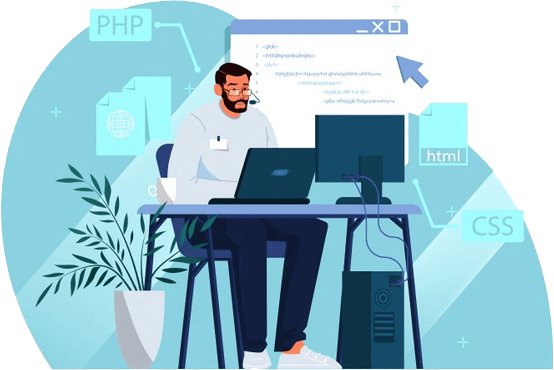 Are you looking for web design and development services in the USA?
We know that a website is the best armor you can wear in a marketing battle. DKD focuses on creating high-performing websites tailored to your business strategy, ensuring perfection at every turn. We strive to analyze, integrate and process your vision so that we can achieve the best results.
We create software solutions that promote e-commerce, content management, employee collaboration, business process automation, and website creation using the best open source platforms. We have successfully shipped our products all over the world including USA, California, Texas, New York, Washington, San Francisco, Massachusetts, Florida, Nevada, Alabama, Chicago, India, Dubai, UAE, UK, Singapore, etc.
Get a free customized quote
Since having our new website built by Double klick design , we have seen a 200% increase in the number of online contact forms being filled out and returned to us. Tejbir and his team worked closely with us to provide a site that met all of the criteria that we were looking for. The end result was a website that is attractive, organized and effective. Thanks to Doubleklick Designs for all of your hard work and support!
My experience with this company has been good. They very supportive and responsive. 100% Recommended.
We had a great Experience with DoubleKlick Designs .They were our technology partner at the founding stage .
In the words of our clients
Address: C-159, Okhla Phase 1, Second Floor Above Karur Vsya Bank, New Delhi - 110020
Copyright © 2022 DoubleKlick Designs | Powered by DoubleKlick Designs