Website Designing Services in India

at Affordable Cost
In the age of the internet, no business can flourish without an impressive online presence. The same website layout or design may not suit two businesses at the same time. The design of a website should match the nature of the business and its goals and should be able to attract the maximum audience. To be successful in internet marketing, you need your own unique and distinctive website. Website design depends on the business goals and objectives and hence you need custom website designing services.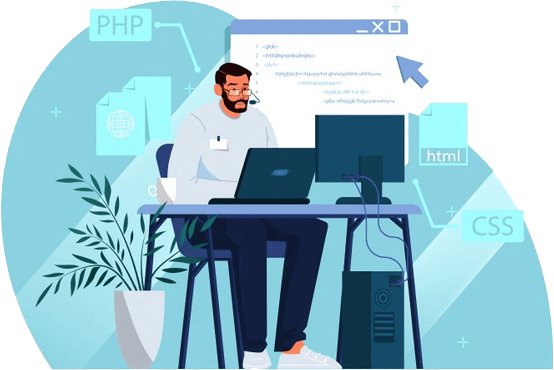 In this highly competitive online marketing industry, cookie-cutter designs will only bore visitors. To make your website pages popular, you need custom website designing services in India. The professionals here customize the services as per your needs. There are many people who mistakenly think that custom website designing services are expensive, but it is not. Here you get the services of a designer as per your requirements and hence do not have to spend on various forms of advertising which do not really work for your brand. You can either build your website from scratch or update it according to the latest algorithms and designs.
Benefits of an innovative online presence:
You should always choose a company that uses advanced technology and offers an innovative design and layout. The site will be interesting and easy to navigate. Custom website designing services in India also help you create different types of websites from your competitors. Since the website represents your business, it needs to be attractive and impressive. It is one of the best ways to grow your business and maintain an impressive online presence.
Get a free customized quote
Since having our new website built by Double klick design , we have seen a 200% increase in the number of online contact forms being filled out and returned to us. Tejbir and his team worked closely with us to provide a site that met all of the criteria that we were looking for. The end result was a website that is attractive, organized and effective. Thanks to Doubleklick Designs for all of your hard work and support!
My experience with this company has been good. They very supportive and responsive. 100% Recommended.
We had a great Experience with DoubleKlick Designs .They were our technology partner at the founding stage .
In the words of our clients
Address: C-159, Okhla Phase 1, Second Floor Above Karur Vsya Bank, New Delhi - 110020
Copyright © 2022 DoubleKlick Designs | Powered by DoubleKlick Designs