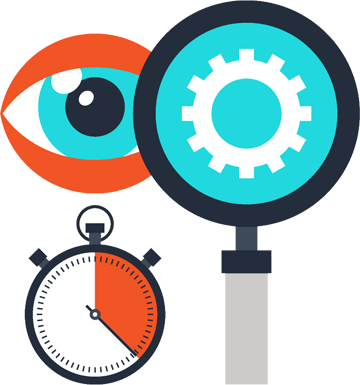 THE STRENGTH OF OUR SEO TEAM LIES IN THE FOLLOWING
Search Engine Optimization (SEO) is the essence of success for any website nowadays, allowing companies and individuals to accelerate the online success of their business through maximized visitors' traffic and high search engine ranking. Establishing a strong online ground for your website is extremely tough in the present competitive state of the corporate world, and yet, it is the most essential factor for the success of a business. To reach the target audience by appearing on the first page among results on a search engine, it is indispensable to rely on an effective and professional SEO service.
For long lasting and organic visibility every company needs to have a strong SEO strategy. DoubleKlick Designs offers best in the class SEO services in Chennai that will help build your brand reputation on the digital platform. Our expertise in SEO helps us to understand your specific business needs and accordingly customize the services to ensure maximum reach. We adopt a holistic approach to make your website search engine friendly and user friendly so that not only can your business gain first page ranking but also has a higher conversion rate. Let our experts hands guide you to better online presence and improved ROI.